Discover more from PD Reporter
Short conversations with intelligent people building the future of living well.
#21: Singular, EasyKnock, & more📍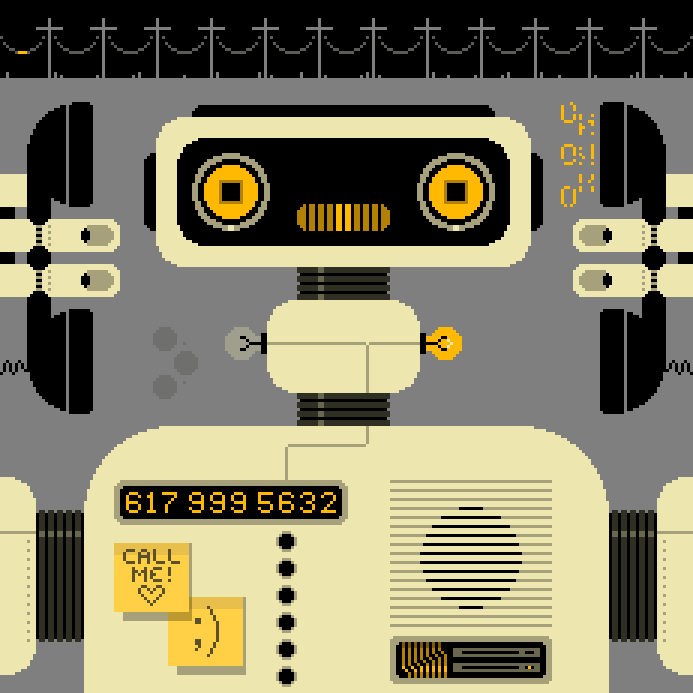 PD Reporter curates a weekly selection of exclusive interviews with early-stage founders and VC firms. Read by start-up founders, VCs, early-stage employees, and tech PR professionals. Sign up today to not miss the next edition. 
——————————————
Recent Startup Funding Announcements 💰
US—New York/SF
Singular (Gadi Eliashiv, founder)
Singular, a San Francisco-based marketing intelligence platform that unifies marketing analytics for digital marketers, closed $30m in Series B funding last month.
How long did the round take to close: 

2-3 months.

How many firms did you speak with: 

Not too many. In fact, we turned away potential investors.

What capital will be used for: 

We're investing heavily in product development.

Total amount raised to date: 

$55M.

Competitive landscape:

Singular is a marketing intelligence company. The recently-acquired Datorama is in that space, as are some marketing analytics companies. We also, of course, compete with the standard mobile attribution players.

Macro trends: 

Intelligence. We see marketing tools getting smarter and smarter and helping marketers both make sense of and capitalize on the data explosion.
Momentum IoT (Dev Bhatia, CMO)
Momentum IoT, a Long Beach-based provider of cloud-managed telematics platform for mixed fleets, raised $3.1m in funding last month.
How long did the round take to close: 

4 months.

How many firms did you speak with: 

We had commitments from our first client and a strategic partner at the beginning of the process, so we did not need not shop the round widely.

What capital will be used for: 

Product development. We will hire key team members and continue to develop hardware, platform and applications. We will roll out new features which take advantage of the development. For example, upgrades to support a wider range of use cases, including more interoperable mixed fleet connectivity, are on the near horizon.

Total amount raised to date: 

$3.1M.

Competitive landscape:

We look at competition broadly. As a provider of tracking solutions for small and mid-sized field service operations, we compete with everything from spreadsheets and manual visual audits, to other types of technology, to other vendors in telematics. Because we are innovating at every level of the stack, from device to platform to application, we have competitors in many areas. In the device side, we see telematics hardware vendors, who have sometimes been slow to adopt new standards like LTE-M. We are well ahead, with a device which is 100% cloud managed, running LTE-M, and shipping today.

On the platform and application side, we see ourselves as the next generation of fleet management providers, with an earlier generation including Fleetmatics and others. By reinventing the entire solution, we are able to deliver a bunch of key benefits which they can't. Among them: easy installation, new tech with better coverage and lower power consumption, and far lower price, open APIs to connect more equipment and other assets, all as a monthly operating cost.

Macro trends: 

There are some big trends which will upend telematics in the coming 2 years. Among them: lower hardware costs, improved networks, more connectivity. Each of these will improve the experience for small and mid-sized fleets.

One of the big opportunities we see is that the biggest market of them all is still not connected. This is small and mid-sized fleets. After more than a decade of hype, IoT solutions are still not connecting the trucks of plumbers and pest inspectors. Why? We think the cost and complexity is still too high, and we are all about simplifying, lowering cost, easing install, and providing more interoperability. The tech trends enable all this to happen.

At the same time as the macro trends will enable this tech-led innovation, we see the major telematics solutions providers stuck with legacy technical debt, and not moving fast enough to take advantage of what's possible. This is why we created the company. We came from a field service operation, saw what was available from the major vendors, and decided we could build a better solution ourselves.
EasyKnock (Jarred Kessler, CEO)
EasyKnock, a NYC-based institutionalized residential sale leaseback platform, closed a $3.5m seed financing in addition to new debt financing of $100m.
How long did the round take to close: 

We allocated three months to complete this round of funding.

How many firms did you speak with:

It was really important for us to have productive conversation. We spoke to 15 investors through the entirety of this round.  

What capital will be used for: 

The purpose of this funding round was to raise enough capital to allocate proper resources to our marketing team, hiring efforts and tech builds. 

Total amount raised to date: 

4.2 million in equity.

Competitive landscape:

Sale Leasebacks have been around for a while, but we are the only company offering a sale leaseback with an option to repurchase. People who sell their homes on their own are our biggest competitors.

Macro trends: 

Single family rentals currently make up 15% of the market and this figure is rapidly increasing. In addition to this, the 23% of homeowners within the United States housing market are unable to tap their equity. 
US— Virginia, New Jersey
Scythe (Bryson Bort, CEO and founder)
Scythe, Inc., an Arlington, Virgina-based provider of an attack simulation platform, raised $3m in initial funding last month.
How long did the round take to close: 

I met with Ron Gula in April for breakfast on the way to a demo I was conducting for the FinTech Lab in Delaware. A month and a half later, we agreed to terms after due diligence and defining the round. It took a little more than 2 months to close the round.

How many firms did you speak with: 

Between companies and individual angel investors, I'd estimate around 70-80. Our round was over-subscribed.

Comment on valuation after the round:

10-20m is accurate.

What capital will be used for: 

This investment will help accelerate our ability to deliver our attack simulation platform and drive new product development. We've planned a roadmap of new features and innovations that will disrupt the cybersecurity industry. We will validate our go-to-market strategy to secure a favorable A-Round raise.

Total amount raised to date: 

$3M.

Competitive landscape:

The market for Breach and Automated Simulation (BAS), Security Instrumentation, and Vulnerability Management is new and growing— BAS wasn't even a formal name until late 2017. 2019 looks to be the year when it will start to really grow. 

This is an example where the competition has educated the market and we will benefit from the timing. The competition is SafeBreach, AttackIQ, and Verodin and they are agent-based approaches that simulate the threat whereas our approach emulates threats including the ability to see their logic and behaviors in action on your enterprise.

Macro trends: 

The two macro trends driving our space are: the continuing scarcity of qualified security operations talent and the demand for security metrics so executives can see the efficacy and return on the investment in security.
Apprentice.io (Angelo Stracquatanio, CEO and co-founder)
Apprentice.io, a Jersey City, New Jersey-based creator a conversational augmented reality (AR) and artificial intelligence (AI) platform, raised $8M in Series A funding last month.
How long did the round take to close: 

We were fortunate that it was only a few weeks from the official opening of our Series A to when we received our first term sheet. There is a lot of interest in what we're working on and I think it speaks to where AR is headed and how we're positioned to capitalize on the opportunity in the space. PGVC are phenomenal partners and we're incredibly happy to be building the future with them.

How many firms did you speak with: 

Ahead of the round we developed relationships with only a few firms that we felt shared our vision of the future and could provide the support to get there.   

What capital will be used for: 

With new capital, Apprentice will further expand its mission to change the way humans work. We have already begun expanding our team of passionate engineers, designers, and machine learning experts so that we can continue to pioneer in AR. As our customer base grows, we will also be scaling up our account management and sales teams here in the U.S. and abroad. 

Total amount raised to date: 

$10.5 million total capital raised to date.

Competitive landscape:

We've taken a vertically-focused approach to AR and it's paid off – we're now the leading AR provider for Pharma/Biotech companies and by extension, lab, line and suite environments.  Other enterprise AR providers have gone horizontal and it's our belief that the challenges industries face are too complex for generic applications 

Macro trends: 

I think conversational technology in general, on both the consumer and enterprise side, is going to improve processes and change the way people obtain information and complete tasks. 

We recognized the benefits of conversational AR in enterprise early on and built the first platform designed specifically for pharma and biotech industries. Users in these environments require a way to access procedures and record data without having to sacrifice use of their two hands. We're happy to see that today, people are becoming more and more comfortable with verbal commands, especially with tech like Alexa and Google home. It's a way to remain hands-free while encouraging communication, more efficient processes.

Additionally, as the AR Cloud starts to take shape there will be opportunities for greater levels of environmental understanding.  As early pioneers of the tech, we're actively developing capabilities around this aspect of AR. 

Jobs: hiring in sales, software engineering, and support https://apprentice.io/careers/.
Spain
Copado (Philipp Rackwitz, CEO)
Copado, a Madrid, Spain-based cloud-based release management platform, raised €7.5m in Series A funding.
How long did the round take to close: 

4 months.

How many firms did you speak with: 

8 VCs.

Total amount raised to date: 

Only Series A.

Competitive landscape:

If you draw an axis (Off/On Force.com platform on the X axis and "Leveraging Version Control" on the Y axis) you will see that each company (Gearset, AutoRabit, Flosum, Copado) has taken a different strategic approach. Copado is the only company to be On-Platform and Using Git. AutoRabit is based on AWS and have their own UI (not on force.com, but leveraging Git). Gearset - started as a desktop app. On ASP.net and own UI (not really leveraging Git and not on Force). Flosum - 100% force but not Git. They build their own solution to try and replace git.

Macro trends: 

DevOps is becoming an increasing hot topic as more companies move into the cloud and need to figure out how release management is done for not just Salesforce but all other systems that Salesforce connects to/other system within Enterprise IT.  As such the necessity for DevOps tooling will increase
Switzerland
Nummo (Roi Tavor, co-founder and CEO)
Nummo, a Zurich, Switzerland-based personal financial management platform, closed a 1.9m seed funding last month.
How long did the round take to close: 

We are always in a continuous dialog with our current and potential new investors. Overall, it took us four months from the moment when we started to plan the seed round to finalizing all commitments (oversubscribed round). The fact that we were able to articulate a clear vision and at the same time demonstrate strong metrics was a key success element.

How many firms did you speak with: 

We spoke to a group of approximately 15 entrepreneurs and C-Level executives (financial industry). While we did have conversations and interest from VCs, we decided to refrain from a VC investment at this point.

What capital will be used for: 

We have defined 3 main focus areas: first, we are continuously investing in the product development itself. This development is entirely driven by user feedback in terms of features and functionalities. We will be launching our Nummo App shortly for example. This will make it very convenient for user to keep a close eye on their overall financial situation.

Second, given our strong user growth we aim at further analyzing our users' preferences to deliver additional products and services, which are of real value to our users.

Lastly, we are continuously engaged with the Nummo community and want to expand it. We aim at delivering meaningful content to our users. At the same time we want to encourage them to become more engaged when it comes to their finances and how they can gradually improve it.

Total amount raised to date: 

$2,900,000 USD (including initial investment by the founders).

Competitive landscape:

This is an interesting question. Today, our users are telling us who they view as our competitors and why they prefer using us. Our biggest competitor is Mint and we clearly differentiate ourselves from them in terms of our approach. In short, Nummo is independent and 100% conflict-free.

Macro trends: 

There are two major trends that we are seeing: first, we believe that financial health will become one of this century's most crucial issues. The gap between the very wealthy and the ones deeply struggling economically is widening year after year. At Nummo, we aim at helping people improve their financial health without pushing any products or receiving any kick-backs. The key to start improving your financial situation is to get a complete overview of your finances. Without it no long-term progress can be achieved. This is were Nummo provides major relief. In the near future more and more people will have to seriously review their situation in order to prepare for retirement or an unexpected emergency.

Second, due to increased customer segmentation most large banks offer comprehensive human advice services only to customers with account balances in excess of $5 million. Anything else no longer appears to be economical. At the same time cost-cutting measures are intended to increase efficiency across all segments below the $5 million threshold. Accordingly, we believe that more and more of the former traditional wealth management clients will be serviced in the future through digital solutions, such as Nummo.
VC firm update
Kinetic Ventures —Atlanta
Investments areas:

IT, telecom and cleantech.

Geographical focus: 

USA and will consider Canada

Capital left for future investments: 

Enough for one more investment.  We will be raising a new fund soon.

Number of new investments this year:

Kinetic Ventures has made 2 new investments this year.

Investments anticipates before year end:

1.

Possible new fund and any high level details:

Yes.  Unfortunately, I can't provide any details yet.