Beeswax raised at $92M valuation📍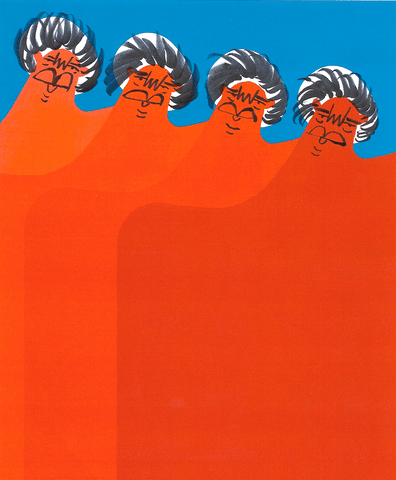 ---
PD Reporter aims to be the go-to place where early-stage startups go to kick off their capital raise process. Founders can announce some of the high-level details of what they're looking for to a growing audience of early-stage investors, making the process slightly easier for founders and investors. Post capital raise, founders can draw interest from investors for their next round. 
Was this forwarded to you? Please sign up here.
---
Future Funding Rounds 🔮
Green Tank Technologies, a Toronto, Canada-based maker of vaporization hardware for the cannabis industry, is currently in talks for a Series A round and could close out the round by the end of the month. The company last raised a CAD $4.2M seed round back in March from Green Acre Capital and Casa Verde Capital.
Good Growth Capital has begun talks for Fund II and the firm expects to raise a larger pool of capital compared to Fund I, which was $5M. Fund II will focus on seed preferred/Series A, and the firm will write $1M-3M checks. Geographically, the focus will be East Coast and the fund will target most tech sectors. The firm has also launched a sidecar fund, called GGC Infinite Corridor Fund, which is currently raising and will likely be the size of Fund I or a bit larger. The sidecar fund will invest in MIT-affiliated startups at the pre-seed and seed stages.
CrediFi, a New York and Israel-based data and analytics provider for commercial real estate finance, is preparing to raise further funding later this year, following a $6M addition to its Series B round last month, according to PE Hub.
---
Recent Startup Funding Announcements 💰
TL;DR
Beeswax raised its recent $15M Series B round at a $77M pre-money valuation ($92M post-money). The team of five people took 6 months to raise the round. The company spoke with approximately 25 investors and received 2 term sheets. The round was led by two existing investors – RRE and Foundry – and Amasia. Beeswax had been speaking with Amasia for a year before the close of the round.
Sphere Fluidics raised its recent $2M round at approximately a $40M valuation. The company raised the round in 3 months, part-time. Sphere Fluidics spoke with 10 investors and received 2 term sheets, and a verbal proposal. This first tranche will be spent in 6 months, and the company has begun talks for a second tranche, which would give it another 6 to 12 months of runway. To date, the company has raised a total of $16M in equity and $2.5M in debt.
Firefly raised its £5m Series B round at approximately a £30M valuation. The round took 6 months to close. The company first met Downing Ventures, the lead investor, last June. The total amount raised to date is £9.5M.
Orchestra Software raised a $14M growth equity round at a valuation between $30M-$40M. The company begun the process of raising capital back in 2017 and spoke with over 100 investors. Orchestra Software received 2 term sheets.
Trelar Logistic raised its recent $2.1M seed round at a valuation between $5M-$10M. The company took 2 months to close the round. Trelar spoke with 3 investors and received 2 term sheets.
---
Beeswax (Ari Paparo, CEO)
Beeswax, an NYC-based extensible programmatic buying platform, raised $15M in a Series B round last month.
Recommended rule to live by: Since we were 5 people we've been doing a weekly all-hands where we have lunch, talk about priorities, share info, etc. It is a great way to build the culture and get alignment.

Recommended book: Never Split the Difference. It is a very different kind of negotiating book that rejects most of the conventional wisdom and gives interesting techniques for getting what you want.

Thoughts on work-life balance: It is definitely hard with business travel and long hours. Mostly I try to make time for my family by getting to the office early and leaving early. If I'm at my desk at 7:30AM i don't have any problem leaving the office at 5 or 6.

How long did the round take to close: The B round took about six months from start-to-finish, which was a bit longer than we expected.

What capital will be used for: We are growing quite fast and need to grow the team across the board. This includes sales, solutions consulting, and of course product and engineering. 

Comment of valuation after the round: We raised $15 on $77 pre-money, so our post-money is $92 million.

Number of investor conversations and terms sheets: 25 or so. Ended up with two term sheets. 

Seems as though the process of raising money isn't efficient. Your thoughts: There are two schools of thought on the process. The common approach is to align your potential funders in "tiers" and approach each tier on its own. So you pick your 5-10 most likely firms and approach them all, see if anything hits, and only after the well is dry do you go to the next 5-10. The drawback is that this can lengthen the process and you can feel like you are starting over with each tier. Another approach would be spray-and-pray which might be more time efficient but could get quite hectic if multiple firms want diligence, etc.

One thing I'd strongly recommend when raising post-seed is to have your numbers in really good shape. My head of finance did a ton of prep work before we had our first meeting, so when an investor asked a hard question like "why is your LTV/CAC increasing X percent over the next 12 months" she would hit back with a beautiful slide from our deck's appendix that had the exact answer we needed.

Length of relationship with lead investor: The round was split between two existing investors (RRE and Foundry) and a new lead, Amasia.vc. We had been speaking to Amasia for a year or so.

Total amount raised to date: $28M.

Competitive landscape: The adtech market is quite crowded with many companies in various stages of growth and with similar-seeming products. Beeswax is uniquely a platform play, letting our customers build on top of our APIs and deploy their own algorithms to buy ads. The two closest competitors are AppNexus, which was recently acquired by AT&T, and The Trade Desk, which is public.

Macro trends: The biggest trend in advertising is the so-called "In housing" movement, where advertisers are taking over operational control from their agencies. We are well poised of this trend as we built our solution specifically for the needs of sophisticated marketers, with much less emphasis on agencies.
---
Sphere Fluidics (Frank F Craig PhD MBA, founder and CEO)
Sphere Fluidics, a Cambridge, England, UK-based company commercializing single cell analysis systems, closed a $2M funding round last month.
Recommended rule to live by: Plan strategically and then implement at speed.

Recommended book: Sapiens: A Brief History of Humankind by Yuval Noah Harari. Summation: mankind is the biggest gang on the planet!

Thoughts on work-life balance: Balance is needed for good health and optimum life performance. Work hard, rest hard.

How long did the round take to close: 3 months part-time.

What capital will be used for: It was a Tranche 1 of investment and will be spent in about 6 months so we are already raising a Tranche 2 (another 6-12 months' cash).

Comment of valuation after the round: Around $40M.

Number of investor conversations and terms sheets: We kept our discussions focussed on about 10 investors. We received two term sheets with an additional verbal proposal.

Seems as though the process of raising money isn't efficient. Your thoughts: It's not full time as normal work has also to be done on top of fund raising, so the latter is part time but does dominate one's thinking as it is a number one priority.

There are two ways to reduce the time taken to raise investment:

1) Use a means (e.g. a partnering database, investor meetings, referrals or targeted networking) to find interested investors faster.

2) Prepare all your investment documents and support materials upfront and place it in a Data Room to accelerate investor due diligence.

Length of relationship with lead investor: Around 2 years.

Total amount raised to date: $16M in equity and $2.5M in debt.

Competitive landscape: We believe our product has a unique positioning which gives us a leading position in the biopharmaceutical tools market. Competitive firms include: Molecular Devices, Berkeley Lights and Becton-Dickinson.

Macro trends: Trends include hot areas of cancer science emerging such as immune checkpoints and growth in immuno-oncology. Also, a move towards cell and gene therapies. We have or are currently developing new applications and technologies for such exciting applications.
---
Firefly (Simon Hay, co-founder)
Firefly, a London, UK-based suite of school learning tools, raised a £5m Series B round last month.
Recommended rule to live by: Not really a hack, but we made 'saying no' one of our 7 company values.  We value focus and believe that finishing three things well is better than being busy doing ten things badly. This requires constantly saying no to perfectly good ideas so we can focus on our best. It also means being respectful and empathetic when communicating with others about why we have made the choices we have.

Recommended book: I found 'Scaling Up' by Verne Harnish useful - especially the concept of one-page strategic plans, which we've adopted.

Thoughts on work-life balance: I think it's really important; the supposed startup culture of sleeping under desks is toxic, drives away many of the best people, and is ultimately unproductive.  We're committed to investing in diverse people who have unique backgrounds, talents, needs and aspirations.  That said, a growing business and growing baby together mean I have very little time for anything else - hobbies and social life have had to take a back seat for a while...

How long did the round take to close: It was fairly full-on for the last six months.

What capital will be used for: More research and development, and more sales and marketing! This will include launching new tools to help teachers and leadership teams save time and improve student outcomes, such as giving teachers, management and parents a real-time view on student progress.  We plan to create 20 new jobs over the next year, and also develop more partnerships with other EdTech businesses.

Comment of valuation after the round: About £30m.

Number of investor conversations and terms sheets: We've been lucky to have had quite a lot of interest in both our rounds, so we've been able to be selective about which funds we thought were most aligned with our long-term vision and values. We wanted patient capital with experience of edtech, which narrows it down – and a lot of it comes down to the individuals.

Seems as though the process of raising money isn't efficient. Your thoughts: It would help if funds publicised their "sweet spot" more clearly; many say they'll consider almost anything, because they want to see deal flow and have fear of missing out, but in reality look for some quite specific criteria in terms of cheque size or segment or metrics.

Length of relationship with lead investor: We first met them in June.

Total amount raised to date: £9.5M.

Competitive landscape: There are two broad camps of competitors.  One the one hand are traditional learning management systems, which were often built for universities or workplace learning and shoe-horned into schools, and which are generally sophisticated but, as a result, complicated, and so end up being well-used by a handful of teachers but ignored by the silent majority; one the other are simple, single-purpose tools that are free or cheap and do one thing quite nicely, but don't join up and give a fragmented user experience.

Macro trends: I think education has never been more important, but it's one of the few industries that hasn't yet been totally transformed by technology.  It's going to be a slow tide coming in rather than a tsunami as schools are quite rightly cautious, but there can be no ordering it back, so school leaders are working out how best to take advantage of the ubiquitous computing around us and harness it for good.
---
Orchestra Software (Brad Windecker, founder and CEO)
Orchestra Software, a Portland, Oregon-based Enterprise Resource Planning (ERP) software provider to the regulated craft beverage industry, raised $14M in growth equity last month.
Recommended rule to live by: I start every morning (or try to, I don't always succeed), with something called SAVERS. The idea is to spend at least 1-minute minimum (I usually do 3-4 minutes each) on the following Silence, Affirmations, Visualization, Exercise, Reading, Scribing. In about 30-40 minutes, I get in some meditation, visualize my future, say my affirmations, do some pushups/squats, read a few pages, and then journal. For me, this is all about hacking the brain. I learned it from Tools of Titans by Tim Ferris. The number of successful people that do morning rituals like this blew me away. I had no idea. I was getting up and reading my email! Bad idea. The result is that I have reduced the autopilot type reactions to situations and have more control over my actions and words. It's not subtle, my entire team will say that I am a very different leader now than I used to be before I started investigating and practicing these types of methods.

Also, Inbox Zero. I always try and start my week with an empty Inbox. This means I force myself to categorize every email. Delete it, archive it, reply, or create a task. This helps me prevent email from being a source of stress as a giant unstructured to do list.

Recommended book: Wow, there's so many. For entrepreneurs I think Tools of Titans by Tim Ferris should be required reading. Seeing how many great successful people have weaknesses and faults, and struggles just like everyone else, is what many entrepreneurs need to hear.

At Orchestra this quarter, we're reading Brene Brown's Gifts of Imperfection as a whole company. We then weave the book and the insights into All-Hands meetings, and other activities that help us bring our culture alive and keep our values front and center. This book should be required reading for all people, in my opinion. It's all about how everyone has weaknesses, we should embrace them, and amplify your strengths. Don't be ashamed of your imperfection, it makes you unique. That aspect of our culture, of embracing the whole person, is a key element to the level of passion you can feel when working here.

How long did the round take to close: I started looking in 2017, and spent 18 months learning what was possible and how investors viewed our company. I decided to reach some specific milestones (both financial and operational) before actually doing the round. During that time I spoke with 100+ investors of all shapes and sizes while we executed initiatives to hit those milestones. We then fully kicked off our capital raise in summer of 2018, had a term sheet by the fall, and closed the deal right at year end.

Comment of valuation after the round: $30M-$40M.

Number of investor conversations and terms sheets: I spoke to 100+ over two years. We received 2 term sheets, primarily because I filtered through the potential investors much earlier. I wasn't interested in having a dozen term sheets to try and play one against the other for the best valuation. I was only interested in finding the right partner at the right price. We found Radian Capital to be a great fit and their valuation was spot on, so we didn't feel we needed multiple term sheets to achieve our goals.

One thing I did early on, which I always recommend, is to create a full picture of what you are looking for in a partner. For us, we applied the same rigor to partner selection as we potential employees. They must fit and align with our values, have specific mindset, etc. This made it really easy for me to filter out investors quickly. And I committed early on that I would not let myself talk myself into something. I wasn't allowed to override one of the values, regardless of how prestigious the firm was, etc. All the boxes had to be checked or they got excluded.

Seems as though the process of raising money isn't efficient. Your thoughts:  If we raise capital again, I know it would be far more efficient. I now know what data they are looking for, how they think about the business, etc. As we mature our financial systems and processes, start reporting to the board regularly, etc. I think we'll have a lot more of the professional data required in the capital raise process.

I definitely wouldn't say it was a full-time job. There was points where I devoted a lot of time to meetings, and my finance team had a lot of work to do during due diligence for sure.

I think for most entrepreneurs, it's not how much work it takes, it's the feeling of having an outsider look at every blemish and problem, and talk to you about it. I think because it's such an intense experience for someone that has built a company, it feels like a much larger load that it truly is.

Length of relationship with lead investor: Met them in the summer, deal was closed 6 months later.

Total amount raised to date: This was our first and only round to date, and was $14M. We bootstrapped the business for 10 years before seeking capital.

Competitive landscape: Our direct competitors are mid-market ERP platforms that have been sold into the brewery market. There's 3-4 of these competitors, and most entered the market in the past 2-3 years and have a much smaller footprint than us. But, they are good competitors that are keeping us on our toes. Right now, we're innovating across the board to bring our customers a complete platform solution that beats the competition in every way.

We also have a lot of indirect competitors that target the 4,000+ small breweries that produce under 1,000 bbls/yr. There's 7-10 firms that offer low priced software packages, which typically don't include accounting and require a Quickbooks integration. We often run into these competitors when a fast growing brewery is running on those solutions and is outgrowing the disconnected systems. At that point, they look to upgrade from those tools to a true industry solution that covers all aspects of their business.

Macro trends: The millennial is now spending their money in the market and we can see how tastes have rapidly changed. For example, a significant portion of our customers that used to only make beer, are now making spirits, hard seltzers, or even cannabis infused drinks.

We've also got major changes happening with cannabis and CBD. There's now multiple states where consumers can choose between having a beer or ingesting cannabis, which could also be in a beer! No one knows yet what the impact on the beverage industry will be from cannabis, but what everyone knows for sure, is that cannabis is huge and will impact a lot of industries.
---
Trelar Logistics (Gary Clarke, CEO)
Trelar Logistics (fka FlexFleet Inc.), an Austin-based logistics platform, raised a $2.1M seed round last month.
Recommended rule to live by: I am up at 4AM, work-out for an hour each day, eat and sleep well. I have never been impressed by someone telling me they pulled an all-nighter.

Recommended book: Marcus Aurelius, The Meditations.

Thoughts on work-life balance: I learned many years ago if you can learn to focus, cut distractions, you can produce great work in less time. So we emphasize working smart, and have a culture that values intensity over extensity.  We don't waste time.  Personally, since my days in the Army, I choose to get up early, and I make sure that I take time to work-out each morning, eat a healthy diet and get plenty of rest.  When I get home at 5-6, I do not look at email or do any work.  This is a rule for everyone that works at Trelar. The time you spend ignoring your family and friends is time you will never, ever get back.  

How long did the round take to close: Two months.

What capital will be used for: 60% Product development, 20% G&A, 20% Marketing. This is all about getting to a June launch.

Comment of valuation after the round: $5M-$10M.

Number of investor conversations and terms sheets: investors, two-terms sheets. One accepted.

Seems as though the process of raising money isn't efficient. Your thoughts: Do some research on the front-end. Target the investors that specialize in your segment, so you are not wasting your time. 

Length of relationship with lead investor: 2 months.

Total amount raised to date: $2.1M.

Macro trends: The stunning inefficiency of a $10T industry that employs 7% of the worlds working age population. That is a target rich environment!